Win Undefeated gear on NBA Live 18. Look out for an in-game event called LIVESTRIKE.
Featured image/promotional video: EA Sports
Through LIVESTRIKE, EA Sports gives gamers the the opportunity to win exclusive virtual Undefeated merchandise on NBA Live 18.
To score the merch, players have to take part in various challenges in the NBA Live 18 game.
The LIVESTRIKE event, which started November 14, will run till November 21. This is a limited-time event, which means chances to attain the exclusive Undefeated gear is just as limited.
The schedule of rare drops is spread over seven crates, while the eighth and final crate is referred to as a "Rare Items Crate", so you might want to look out for that one in particular.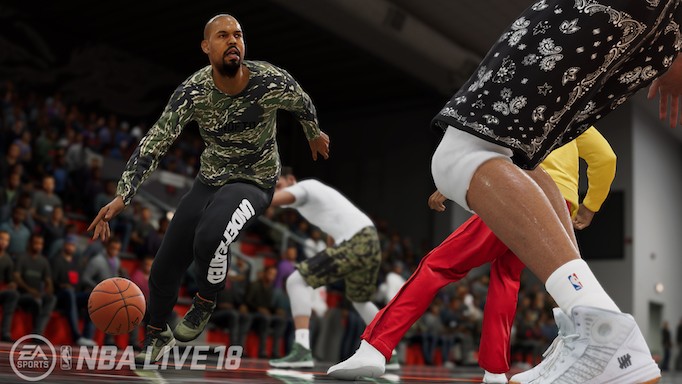 In preparation of the event, EA Sports has asked gamers, "Do you have what it takes to be Undefeated?".
Well, a good first step towards that would be to get your hands on a copy of the NBA Live 18. Get yours at the Xbox Store or the PlayStation Store.
Read More: Japanese Professional Gaming Course Turns Students into Esports Athletes